Halloween in the 80's was AWESOME!  We didn't have Halloween Superstores or Trick or Treat times!  We either made our costumes or had a hard plastic mask that limited visibility and breathing, we used PILLOWCASES to Trick or Treat,  and OUR MUSIC WAS WAY BETTER!
Remember these?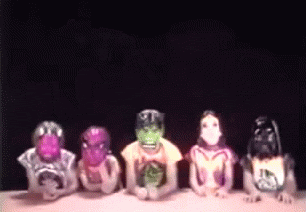 If you were lucky, you got a McDonald's Happy Meal!
Our Halloween Make-up: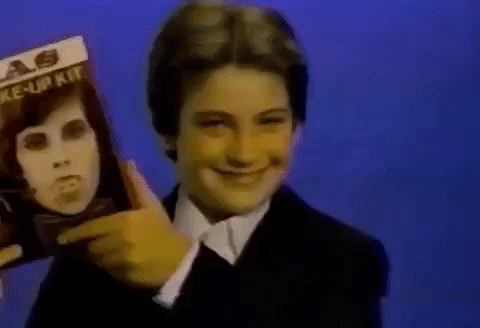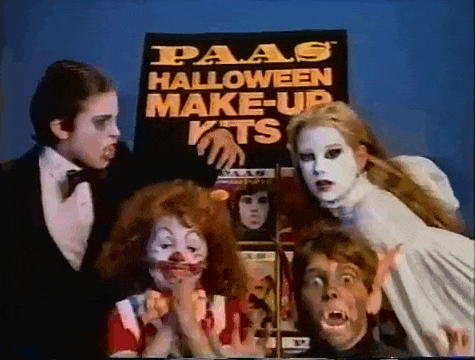 Halloween Decor:
Our cereal?  Come on!  The best!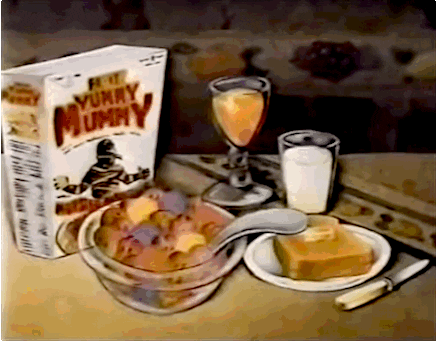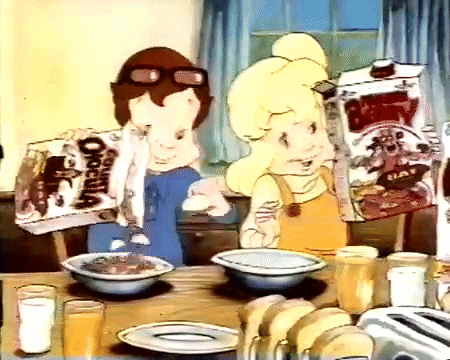 Our Candy: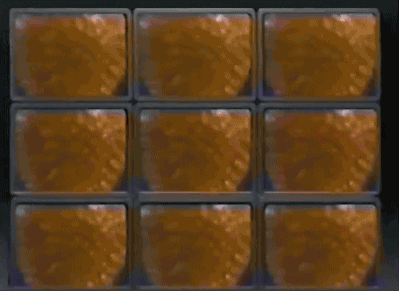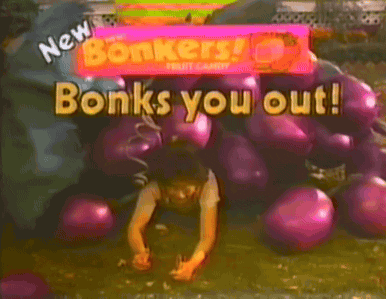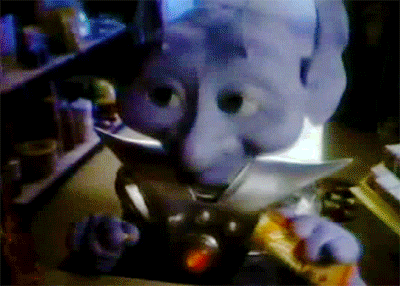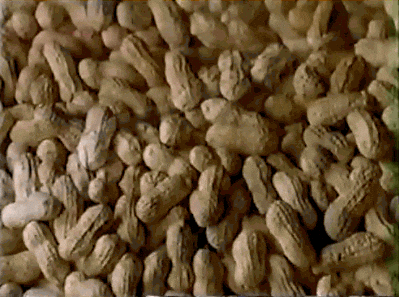 And FINALLY, our music!  Need a good playlist for your Halloween Party this weekend?  Check out this list of 50 Halloween-ish Songs from the 80's:
Pet Sematary – The Ramones
Dracula's Tango – Toto Coelo
Weird Science – Oingo Boingo
I Walked With a Zombie – Roky Erickson
Night of the Vampire – Roky Erickson
Somebody's Watching Me – Rockwell
Ghost Town – The Specials
A Kind of Magic – Queen
Don't Stop Me Now – Queen
Eye of the Zombie – John Fogerty
Abracadabra – The Steve Miller Band
Lullaby – The Cure
The Funeral Party – The Cure
The Devil Inside – INXS
Mystify – INXS
Sweet Dreams – Eurythmics
The Killing Moon – Echo and the Bunnymen
Scary Monsters and Super Creeps – David Bowie
Cat People – David Bowie
I Was a Teenage Werewolf – The Cramps
Zombie Dance – The Cramps
Witch Hunt – Rush
Twilight Zone – Golden Earring
Rock Until You Drop – Michael Sembello
Every Day is Halloween – Ministry
Spellbound – Siouxsie and the Banshees
Halloween – Siouxsie and the Banshees
Voodoo Dolly – Siouxsie and the Banshees
Bela Lugosi's Dead – Bauhaus
Hungry Like the Wolf – Duran Duran
Super Freak – Rick James
Prince of Darkness – Alice Cooper
Teenage Frankenstein – Alice Cooper
Poison – Alice Cooper
In The Air Tonight – Phil Collins
Every Little Thing She Does Is Magic – The Police
Spirits in the Material Plane – The Police
Halloween – The Dream Syndicate
Lady Evil – Black Sabbath
Mr Crowley – Black Sabbath
Bark at the Moon – Ozzy Osbourne
Fright Night – J Geils Band
A Nightmare On My Street – DJ Jazzy Jeff and Fresh Prince
Witchcraft – Book of Love
Are You Ready For Freddy – Fat Boys
Creatures of the Night – KISS
Somebody's Knocking – Terri Gibbs
I Ran – A Flock of Seagulls
Number of the Beast – Iron Maiden
Moonchild – Iron Maiden
Maneater – Hall & Oates
Monster – Fred Schneider
Hells Bells – AC/DC
Evil Walks – AC/DC
Devil in My Car – The B-52's
The Freaks Come Out at Night – Whodini
The Haunted House of Rock – Whodini
Lucretia My Reflection – The Sisters of Mercy
Trick or Treat – Fastway
Road To Hell – Chris Rea
Dark Night – The Blasters (from 1985 though more famous for being on the From Dusk Till Dawn soundtrack in 1996)
Freakazoid – Midnight Star
Nature Trail to Hell – Weird Al Yankovic
Dream Warriors – Dokken (from the soundtrack to A Nightmare on Elm Street 3: Dream Warriors)
Zombie Zoo – Tom Petty
---
Subscribe to Rewind 100.7's blog!
Get the updates on the Classic Hits, concerts, and contests straight to your inbox with our weekly emails.