It's like bowling…with axes!  Jon and I got to go check out the new Social Axe opening in February.  I had no idea what to expect.  When someone asks you if you want to go throw axes your first response is, "at who??"  BUT Social Axe is safe, fun and my new addiction!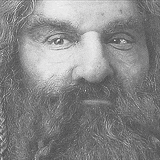 Check it out!
We had a blast!  It would be so fun to get a group of friends together, order a few beers (yes, they serve beer), and throw some axes.  Way better than bowling and a lot cooler too!  I walked out of there feeling like Beyonce dressed as Xena, ready to jump on a dragon and kick some "axe"!  Haha!
Plus they do group events and leagues!
They have 2 locations in Ogden and Salt Lake.   Happy axing!